There are so many amazing musicals out there, incredible soundtracks and everyone has their favourites, whether well-known or not. However, there are always more that can be discovered, and that's where I come in!
This is a list of some of my favourite songs or soundtracks that you might have NEVER heard of, but I think are absolute bangers and you need to listen to asap.
Check out my playlist on Spotify where you can find all of these songs (and more!) you never know, you might find a new favourite show!
Have I left any out? Let me out in the comments below which unknown songs or shows you are totally in love with.
Freaky Friday – After All of This and Everything
Quite simply a gorgeous song from Freaky Friday which ran in the US in 2016/2017 but never made it to Broadway. This song is really sweet and has some lovely melodies and lyrics.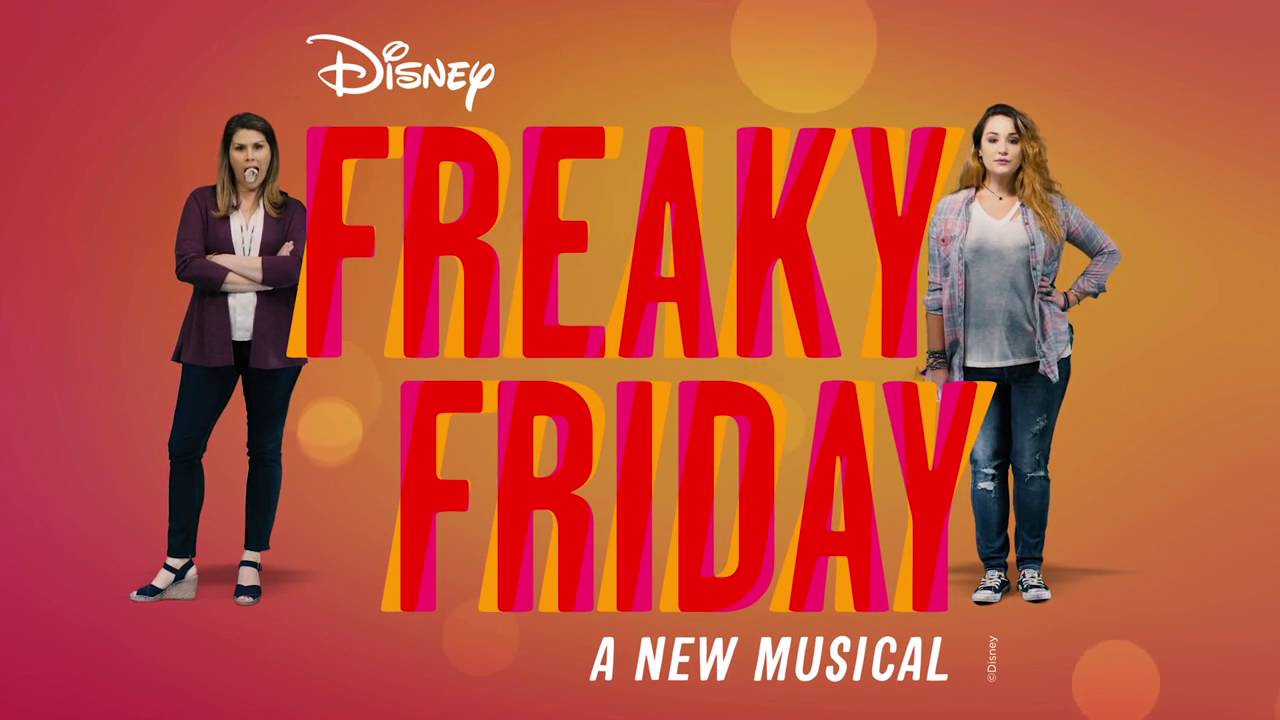 Tuck Everlasting – Partner in Crime & Everlasting
Tuck Everlasting is one of those really sweet shows, that unfortunately just didn't make it big time on Broadway as it only played 39 performances, so a lot of people aren't aware of the soundtrack. Based on the book and film of the same name, the innocence of the characters in this show really comes through in "Partner in Crime" and "Everlasting" is just great.
Amélie – Times Are Hard for Dreamers
Amélie has just done a small UK Tour and opens at The Other Palace for a Christmas run, so people might be more aware of this soundtrack now, but Times Are Hard for Dreamers is one song I truly love. Such an earworm I am caught singing it a lot, but it's so good!
big fish – FIght the dragons
I really don't know hat this show is about, all I know is that I love this song! It really has a lovely tune, it's really heartwarming and is one you should check out asap to add to your musical collection.
Memphis – Coloured Woman & Steal Your Rock and Roll
Memphis is one of those shows that has been in the UK, the US and has done national tours, but I find people forget it easily! "Coloured Woman" is a song that never fails to give me goosebumps, and "Steal Your Rock and Roll" is one of my top musical boppy songs. You can't go wrong with this soundtrack, do I smell a revival anytime soon???
Daddy Long Legs – The Secret of Happiness
I adore this song! It's another one of those lovely ones that really sparks joy in me. I saw the Barn Theatre's production of Daddy Long Legs recently and it re-sparked my love for this score.
I Can't Sing: The X Factor Musical – Please Simon & I Can't Sing
I Can't Sing definitely got a lot of criticism from when it was announced, to when it opened in the UK and consequently only played 6 weeks in London. However, the Royal Variety performance (I think) was amazing! I do really love this mash-up of two songs "Please Simon" and "I Can't Sing". This is the only song on this list that isn't on my Spotify playlist, but the YouTube link is here to listen to!
Venice – Willow
Quite frankly, I have no idea what the musical Venice is about because the only song I've really listened to is Willow. The song is simply gorgeous, and I recommend you listen to it NOW. The rest of the soundtrack features Leslie Odom Jr. too, so there's another reason to open Spotify now.
Eugenius – Go You Genius
This British musical ran between 2016 and 2018 in London and unfortunately its UK tour was cancelled, but that doesn't mean you can't still experience Eugenius. The whole soundtrack is one massive geek bop, but "Go You Genius" is definitely one of my favourites!
Dogfight – Pretty Funny
Dogfight is one of my favourite soundtracks of all time and I am beyond gutted that I missed the most recent production at the Southwark Playhouse in London, but if you did see it or know the music, you'll know why I love it. "Pretty Funny" especially is one of those female powerhouse songs that gets you in the feels.
Jekyll and Hyde – Someone Like You
Another gorgeous female ballad (there's definitely a trend in this list), this song is so powerful and heartfelt at the same time, and gorgeously sung.
Made in Dagenham – Stand Up
Another British musical that didn't quite make it, I always think that Made in Dagenham was robbed of the bigger recognition it deserved. "Stand Up" is the song when main character Rita makes her speech to get equal pay for women. The song is motivational, inspirational and ends with a real feelgood factor!
Bonnie & Clyde – The World Wil Remember Me & You Love Who You Love
Another show that was definitely robbed, Bonnie & Clyde only played 36 shows on Broadway, despite starring Jeremy Jordan and Laura Osnes. Bonnie & Clyde is a musical theatre fan favourite but "You Love Who You Love" – a beautifully sung number by Laura Osnses and Melissa Van Der Schyff, and "The World Will Remember Me" – an upbeat number by Jeremy Jordan are my two standouts.
What do you think?! Let me know if you've heard of any, and don't forget to check out the playlist on Spotify!