I've seen a lot of bloggers this week publish their blog goals for 2019 and while I do have a few blog goals (and more personal ones), I might just let you know what they were at the end of the year and see if I achieved them!
What I thought I'd write instead is a piece on shows I'd love to see in 2019…and the likelihood of me actually seeing them! Some on this list I have already booked to see (eek) and some I don't know if I'll see, but here they are all anyway!
Show: Aladdin, at the Prince Edward Theatre
Chances of seeing it: 4/5
Aladdin is actually one that my boyfriend also expressed an interest in seeing. While he isn't opposed to musical theatre, as he saw Wicked with me last November, theatre isn't his favourite thing in the world. However, we both agreed that Aladdin looks great fun and with it closing this summer, it's a must-see for me this year.
Show: Avenue Q, at the New Theatre Cardiff
Chances of seeing it: 4/5
I really hope I get round to seeing this show on its new tour! I've missed it once before and with it coming to Cardiff in the summer, I am determined! The soundtrack seems so funny and I'm sure it's one I could convince friends to come along to!
Show: Caroline or Change, at the Southwark Playhouse
Chances of seeing it: 2/5
While I would like to see this production, I'm not convinced it'll happen before the show closes. Coming from Cardiff is a long way to commit to a show that I don't really know, nor has it stormed social media or grabbed my attention with rave reviews. I'd love to give it a shot if it was more convenient but maybe I'll be able to tie it in when also seeing another show, as I'd love to branch out my theatre this year.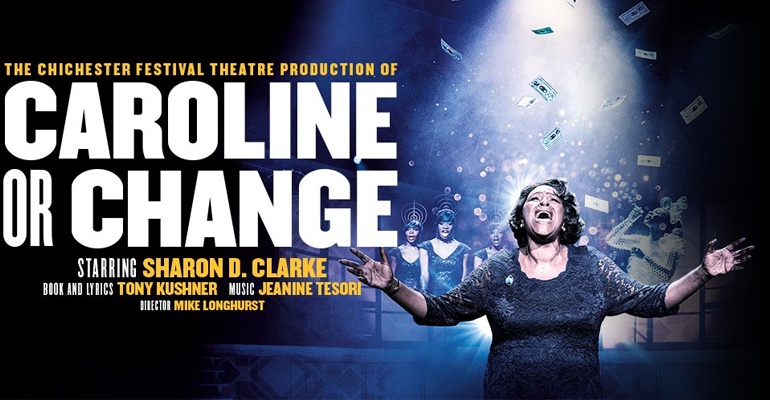 Show: Come From Away, at the Phoenix Theatre
Chances of seeing it: 5/5
Even if I hadn't already booked my tickets, I can tell you now that this is one show I would definitely be seeing this year either way! I have a feeling Come From Away will become one of my favourite musicals based on how much I already love the soundtrack and the general message of the show. I can't wait to see it in February!
Show: Company, at the Sherman Theatre Cardiff
Chances of seeing it: 4/5
I can't see why I won't get round to seeing Company at a local theatre in Cardiff this year! After seeing Rosalie Craig in the gender-swapped London version, I am keen to see the show as it was originally written, and what better than a local production on my doorstep?! I am aiming to support more local theatres and smaller shows this year, so will be keeping an eye on the Sherman Theatre a lot.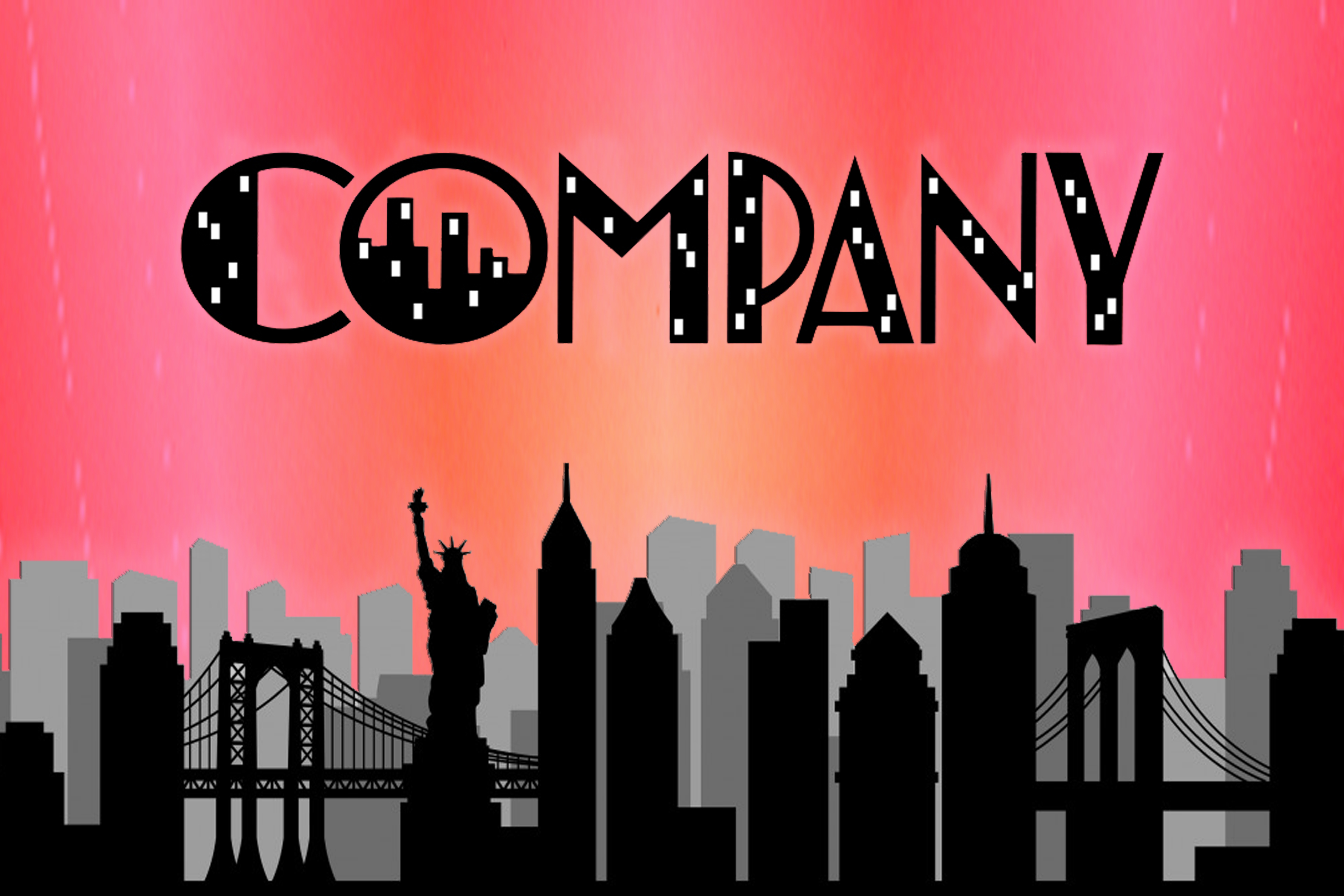 Show: Dear Evan Hansen, at the Noel Coward Theatre
Chances of seeing it: 4/5
The only reason I list Dear Evan Hansen as 4 instead of 5/5 is because I don't know what the demand for tickets will be like. I think the show opens in November, and based on the hype it's received, getting tickets for 2019 might be tricky! But have no fear, there is nothing that will stop me from seeing the show as soon as I can (hopefully in the front row RIP to my bank account).
Show: Ghost, at the New Theatre Cardiff
Chances of seeing it: 5/5
Ghost is one of my all-time favourite soundtracks and I fell in love with the show when I first saw it performed in the West End in 2012. I did also see it on its tour a few years ago, but without saying too much, did not enjoy the performance due to the casting. I am, however, very excited that it's going back on tour and am this time excited for the cast! Can't wait!
Show: Hadestown, at the National Theatre
Chances of seeing it: 0.5/5
I'm giving myself 1/2 a chance of seeing this just to raise my spirits! I will be incredibly surprised if I get to see this (what I've heard is a) wonderful production. I adore Eva Noblezada and am only kicking myself that I didn't book tickets sooner. I would love to hear the news that it's extending because nearly all the shows are sold out so even booking one will be tricky! Pray for me!
Show: Home I'm Darling, at the Duke of York's Theatre
Chances of seeing it: 2/5
Similarly to Caroline or Change, while I would like to see this show, I'm just not convinced it'll happen. I know that if I lived in London I would make the effort, and while it sounds like a very interesting play to see (and a play at that – considering I usually centre around musicals), I'm not sure it'll happen. It is running until April though, so you never know! I'm remaining hopeful!
Show: Kinky Boots, at Wales Millennium Centre Cardiff
Chances of seeing it: 5/5
After Kinky Boots being on the West End for four years and my still not seeing it, when I heard it was going on tour and then to Cardiff, I was thrilled! I will not be missing it this time around and am looking forward to joining in some Kinky hype after all this time!
Show: Motown the Musical, at Wales Millennium Centre Cardiff
Chances of seeing it: 3/5
Another smash-hit coming to Cardiff, this is one that my boyfriend is dead keen to see but me not so much. I will probably book tickets when I get around to it but it's not my first priority at the moment!
Show: Showstopper The Improvised Musical at the Lyric Theatre
Chances of seeing it: 1/5
This is another example of where I'm trying to branch out my genre and see a different style of show! I can't explain how much I'd love to see an improvised musical; I think it would be so different to anything I've ever seen and real fun. But considering the show is only on one Monday each month, I am highly doubtful that I'll get to see it, which I am really gutted about in all honesty.
Show: Six the Musical, at the Arts Theatre London
Chances of seeing it: 5/5
I fell in love with this soundtrack last Autumn and nothing has changed! I have tickets to see the show in February and cannot wait to have my socks blown off by some sassy feminist ex-wives!
Show: The Book of Mormon, at the Prince of Wales Theatre
Chances of seeing it: 2/5
Oh I wish I could put the chances of seeing this show as higher but I doubt it'll happen. 1.5 years ago for my 20th birthday, my brother said he'd take me to see The Book of Mormon as a present! I was thrilled! Alas, the time still has not come and I wonder if 2019 would be any different! Sending big hints to my brother to book the tickets!! Please!!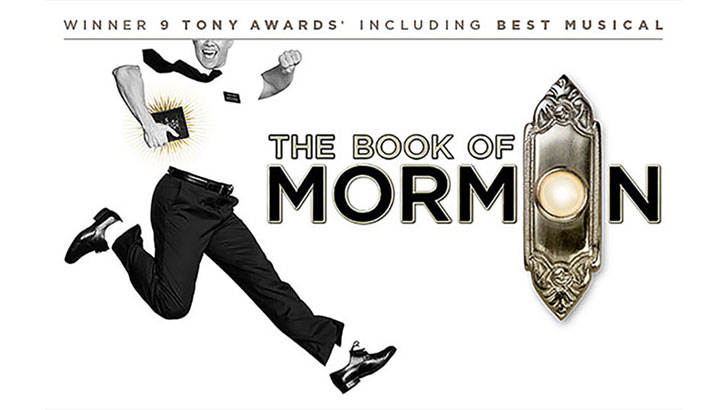 Show: Violet, at the Charing Cross Theatre
Chances of seeing it: 4/5
This is one I hope I can make an effort to see this year. With the music written by the same people who wrote Fun Home (which turned out to be one of my favourite shows) and Shrek (which is just great fun, isn't it?), I think Violet would be a lovely show to see. I think the story sounds beautiful and the casting perfect. I also just adore the Charring Cross theatre with its intimacy and very fair prices, I pray I see Violet this year!
Show: Waitress, at the Adelphi Theatre
Chances of seeing it: 3/5
Unlike the rest of the theatre world, Waitress the Musical has not caught my eye or my ear since it opened on Broadway. I am curious to see it to see if it lives up to the hype but I am not queuing to see it immediately, nor do I wish to pay much for the best seats in the house. If I do see the show this year I won't be surprised, but I wouldn't necessarily count on it
I'm sure more shows will be announced as the year goes on that I will add to this list in my head, but this is the aim as of January!
What shows are on your 2019 list? Are there any big ones you think I may have missed? Let me know your thoughts and goals for next year!