While everyone is in the festive season, what more appropriate theatre genre to discuss than panto? While I haven't been to a panto in near 10 years, as a form of theatre it's a really interesting one to discuss. Pantos can often get some stick from some other "high-brow" theatre genres, but panto is definitely a great addition for the theatre community as a whole and here's why.
Over 273 pantomimes ran during the "panto season" (traditionally November – January) in 2014, and this astronomical amount of pantomimes up and down the country hugely contributes to the British theatre economy. In 2015, Lyn Gardner for The Guardian states that "Pantomimes…are just as crucial to the income of many theatres across the UK", "A successful panto can make enough money for a theatre to fund its programming more experimentally in the year", and the BBC has said that "pantomime is financially essential to the theatre".
These finances were explained in numbers by The Stage from an article in 2015. The Stage told that in 2015 UK theatres sold 2.9 million panto tickets, resulting in an income of £58.6 million for panto alone. During that period, panto accounted for 47% of the overall box office income at UK theatre venues.
75 productions across the UK took more than £100,000 and 21 theatres took more than £1 million.
In addition to this, "Looking across all genres, bookings are strong at this time of year…Christmas is a great time for all theatre, not just panto" says The Stage, implying that while also booking panto tickets, audiences are inclined to book for future shows at their local theatres.
This incredible amount of money taken, however, is not putting people at risk of going into debt or worrying too much about the cost. A huge reason as to why panto is so successful is its financial accessibility. The Stage's 2015 article calculated that the mean price paid across all venues during the 10 week panto period was £20.03 and the average price paid was less than £14. Pantos, therefore, are economically accessible to most people and at an expensive time of year, this is a crucial point that contributes to people's love of panto.
This is why, as Patrica Nicol says, panto is booming in times of austerity. In tough times, no one wants to pay an extreme amount of money to take their family to the theatre, but at a local panto "for £80, a family of four can have a bloody good night out and a laugh, as a family". ATG has also said that "sales are already up 10 – 15% on last year" in the article from 2012.
Inclusivity of panto also includes its geography.
Geographically, panto is great because there are so many places to see one, no one has to travel miles to get to London and instead, a local panto is often just a drive away.
In an interview with The Stage, Clive Rowe – who played his first dame in panto 25 years ago and regularly returns to the role – says that panto is vital to local communities. Not only does it bring people physically together, but it also brings communities together, often with its humour. An article states "The best pantomimes are rooted in the community. The Nottingham Playhouse panto is about Nottingham, and the Hackney panto, although it has global themes, also has very specific Hackney references". The fact that panto is easily geographically accessible allows for a strong community bond because only those from that community will relate to jokes and find them funny. This humour that sort of breaks the fourth wall is incredibly inclusive and welcoming.
The comedy in panto is something that I find rare in musical theatre. It is hard to balance a show for families that includes comedy that all ages will enjoy. One show that I have found achieves this very well is Matilda the Musical, but I struggle to think of another that has humour on a level for children and adults. Panto, however, is a fresh and unique genre that has slapstick and simple comedy for children, and more complex and/or 18+ jokes for adults.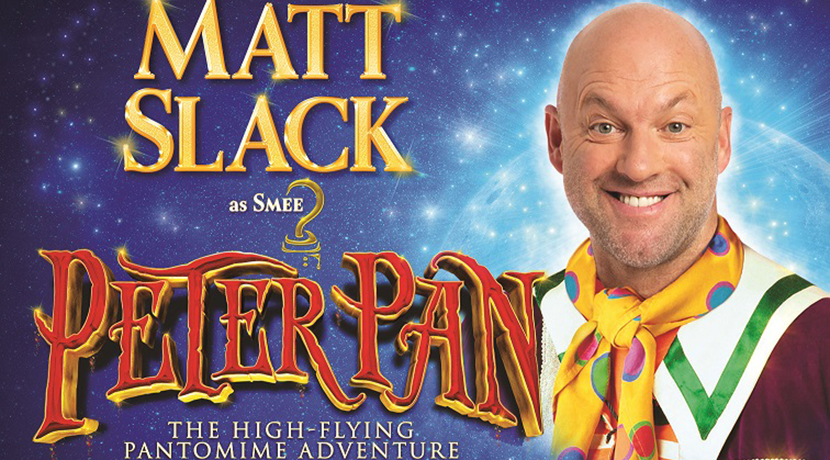 The further inclusivity of panto needs no explanation. We all know the common panto lines, including "oh no she isn't", "he's behind you" and more, that everyone loves to engage in. I can't tell you as a child how loud I was shouting to be part of this immersive theatre experience and loving every minute of it. Panto creates a special bond between performers and audience through destroying the formality of the fourth wall and inviting audiences in.
Inviting all types of audiences into panto is crucial and what makes panto such a great genre. Being able to bring children and families to the theatre is a great way to introduce children to the theatre. Its combination of comedy for adults and children, as well as the ways it gets everyone involved with the show by calling out "he's behind you" and whatever else makes panto a wonderfully brilliant Christmas activity for all to enjoy. While I am not religious and don't celebrate Christmas according to the Christian faith, what I do love about this time of year is quality family time. Going to a show as a family is an exciting thing for children, and for me personally, is a very positive memory of family time and the festive season.
In the aforementioned interview with Clive Rowe he says "We need people to come into theatre because they keep it alive. It doesn't matter which door they use – as long as they're coming". I think this is a great quote that really sums up how introducing children to theatre via panto is a wonderfully important thing for all theatre. I personally have incredibly fond memories of going to the pantomimes when I was a child and here I am, with a theatre blog, theatre job and theatre hobby. Who knows if it was panto that sparked my first interest with the stage?
Lyn Gardner for The Guardian states that "of course [panto] is relevant. It is the first taste of theatre for many people, and an artform that brings such a gurgling pleasure" and I simply couldn't put it better myself.
Through a large number of panto productions that run, this allows a huge number of aspiring actors and actresses to step onto the stage, potentially for the first time. While I don't have an exact figure, I have seen many actor bios featuring work in pantomimes, and this can therefore mean that many successful musical theatre actors and actresses get their start on stage through pantos.
Just because many actors in pantomimes aren't as experienced on stage as those in the West End, for example, this doesn't mean that there is a lack of talent. Not only are these fresh faces talented in the arts, many pantomimes also include big theatre names to really bring home the talent. For example, Sophie Isaacs (Heathers, 2018; Kinky Boots, 2015; Made in Dagenham, 2014) and Oliver Saville (Les Miserables; Wicked; Phantom of the Opera) both feature in Cinderella at New Woking Theatre this year. These two both have some amazing talent, proving that pantomimes aren't talentless actors who can't "make it big".
Along with big theatre names, pantos also draw the attention from some wider stars. David Hasselhoff and Pamella Anderson are just some who have made previous appearances, with this year's pantos feature Craig Revel-Horwood, Robert Lindsay and dance troupe Diversity to name a few.
As a be all and end all, pantomime is nothing if not British. A tradition that can be dated back to Shakespearean times, with his common characters of "the fool", panto has evolved and derived over the years as something incredibly British. The tradition of panto is as rigid as a cup of tea for us Brits. An article from The Economist states that "nowhere outside Britain has the medium really caught on. It is peculiarly British" and is a characteristic of our nature.
Panto is simply everything you could want theatre to be. It is entertaining, it is inclusive, it is engaging, traditional yet fresh, humorous, family-friendly, doesn't break the bank, and – crucial to its time of year – festive.
Panto is a reputable genre of theatre. "make no mistake: it is an artform", says The Guardian, "with its own traditions, rituals and customs…and is constantly evolving". Panto's are great. Oh yes they are.